Updated March 2016
We only had a day and a half in Punta Arenas after our Torres del Paine trek, but here are a few fun things we found to do around the city.
>> Click here for my W Trek trip summary page
1) Penguin Tour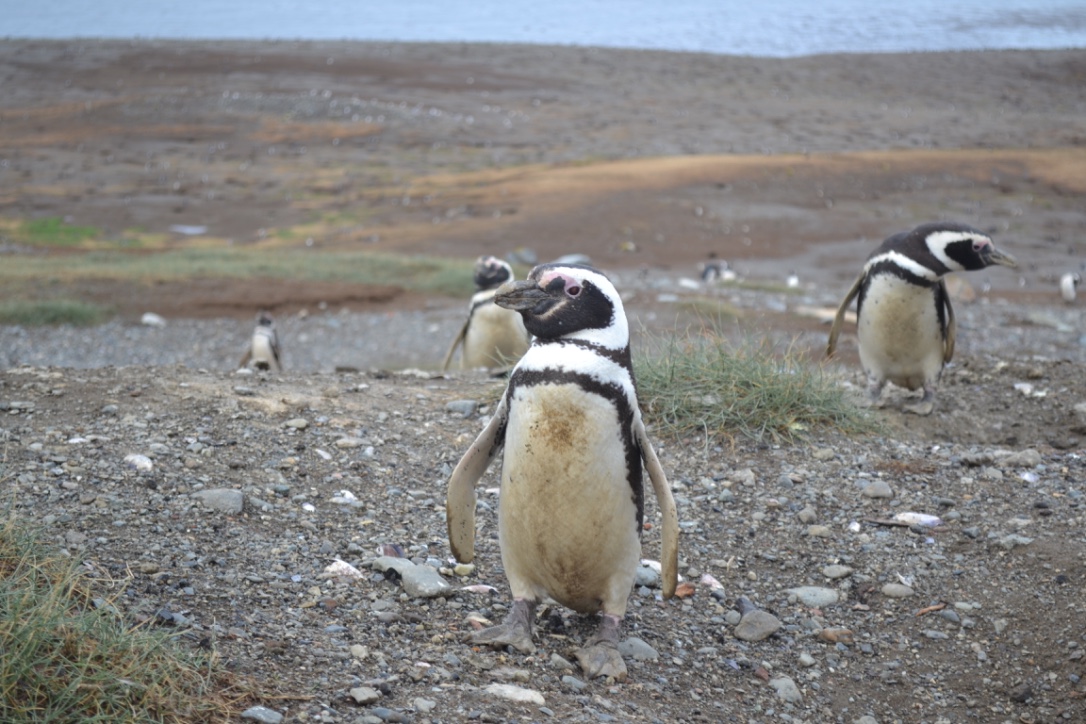 If you can only do one thing in Punta Arenas it has to be the penguin tour! The trip includes a bus ride from the city to the pier, then a boat ride out to Magdalena island in the middle of the Magellan Strait. Once ashore visitors may hike around the island along a wide roped off trail and observe the tens of thousands of Magellanic penguins. Visitors are not allowed to touch, chase, or scare the penguins although they frequently cross the trail. We were warned that the penguins are attracted to dangling objects like camera straps and clothing. I witnessed a penguin bite the pants of the woman in front of me, and I have to say I was pretty jealous. The walk around the island lasted an hour or so and we witnessed all kinds of penguin activity – mating pairs standing together, penguins carrying seaweed and moss to build their nests, molting baby penguins, gangs of penguins making loud braying sounds.
On the way back the boat circles Isla Marta to view a colony of sea lions from afar. On our trip they also offered a quick snack of coffee, tea, and cookies.
Reservations may be made in advance by phone or email but be aware that the trip is highly weather dependent. We could not actually go out the first day we had planned but rescheduled for the following day before our flight home. They will drop you off at the airport on the way back to Punta Arenas for a small fee.
2) Austral Brewery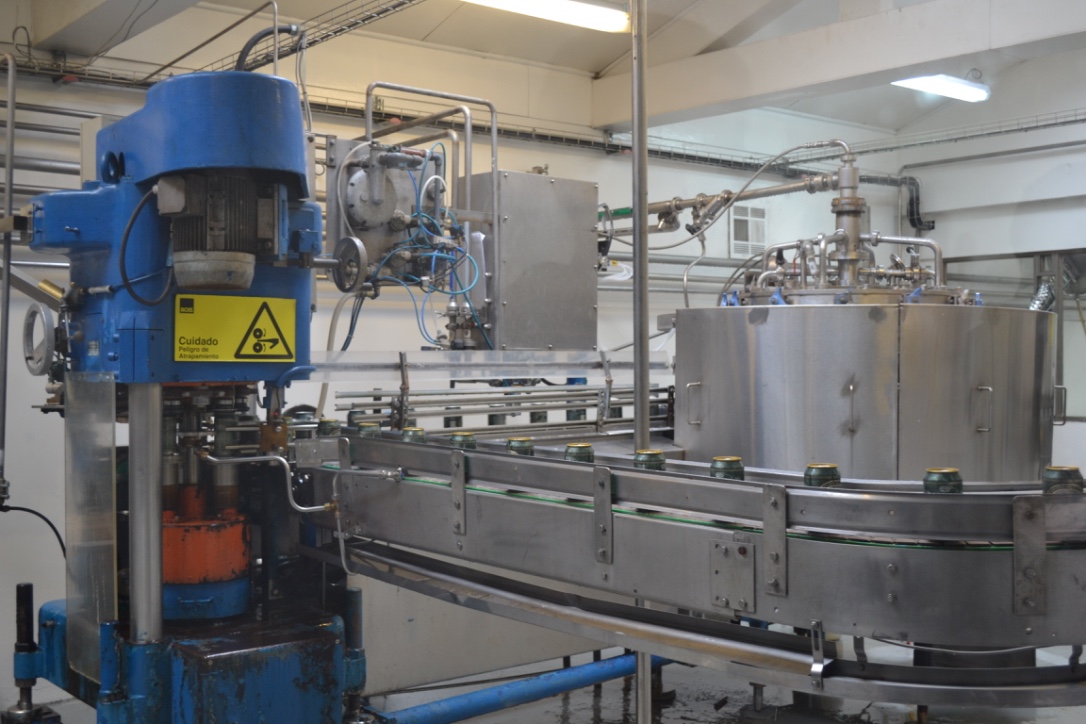 This place was a challenge to find but after drinking lots of Austral in Torres del Paine we were very motivated to tour the brewery. We found the phone number for the brewery in the central plaza (see #6 below) and made a reservation for an afternoon tour the same day.
I had no idea what to expect but they give a great tour! The guide spoke both Spanish and English and spent about an hour walking us around the facility. He explained the history of the brewery, walked us through the entire brewing and production process, and even let us try some ingredients. After the tour we entered the tasting room where we got a large sample of each type of beer (at least 6 from what I remember!).
I love trying microbreweries back at home so it was exciting to go on a tour of the world southernmost brewery. Not to mention it's a great deal!
3) Naval & Maritime Museum
Address: Pedro Montt #981
Approximate cost: $4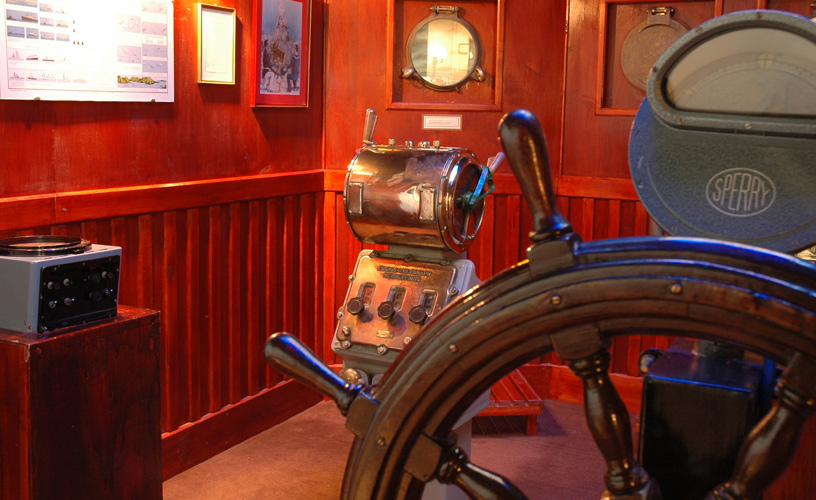 Image source
Punta Arenas has a rich maritime history involving early nautical settlements, the Chilean navy, and exploration of Antarctica. The naval museum captures this history for a tiny fee. It features interactive exhibits displaying sailing expeditions, lighthouse locations, knot tying, and even how navigational satellites work. The museum also includes a number of artifacts including an antique diving suit, maps, navigational instruments uniforms, and more. It's a great place to spend an hour to learn more about the city.
4) Shackleton Bar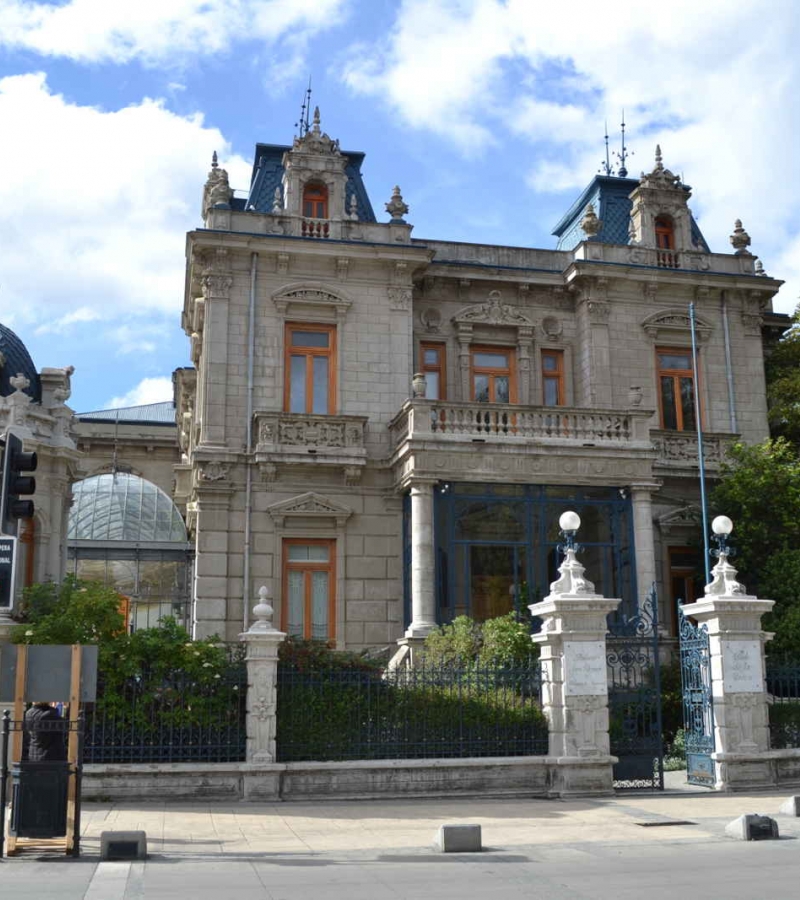 Image Source
Disclaimer: I did not get a chance to visit this bar on my trip (we were too late!) but it was recommended. The Shackleton bar is part of the historic José Nogueira Hotel. The bar features décor, antique furniture, photos, and illustrations of Ernest Shackleton's famous Antarctic expedition. Order a traditional pisco sour!
5) Cerro de la Cruz Observation Deck
Address: Almirante Señoret
Cost: free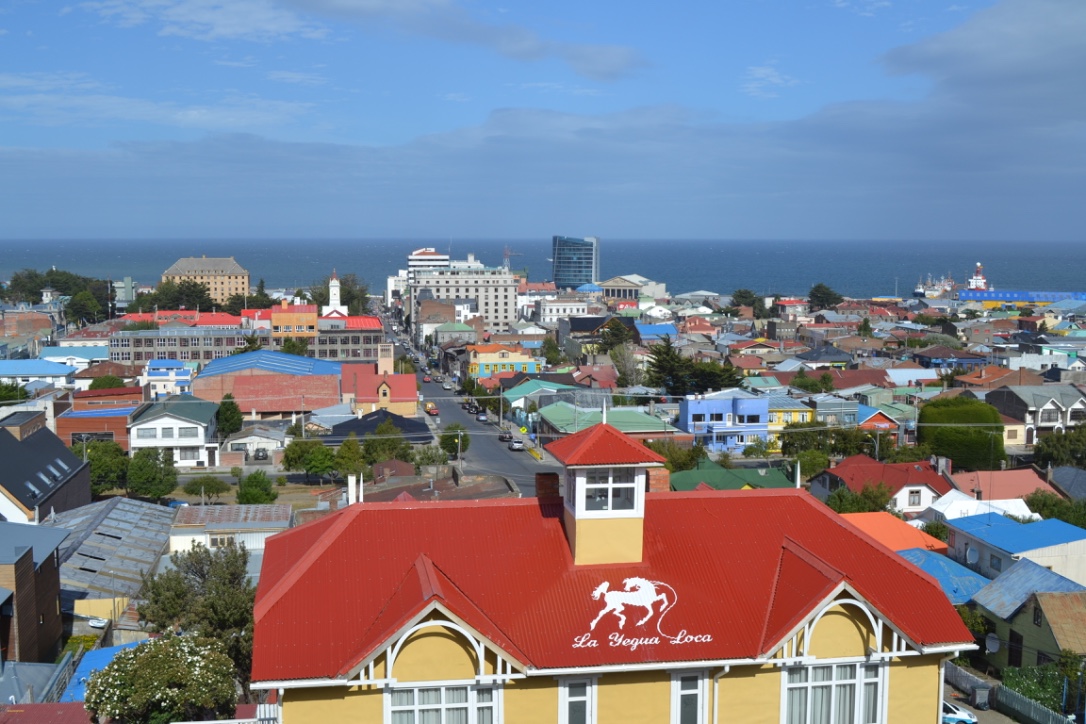 This scenic overlook is only a ½ mile walk up the hill from the central plaza in Punta Arenas and provides panoramic views of the colorful city. On a clear day you can see across the Strait of Magellan to Tierra del Fuego.
6) Plaza de Armas
Address: Plaza B Muñoz Gamero
Cost: free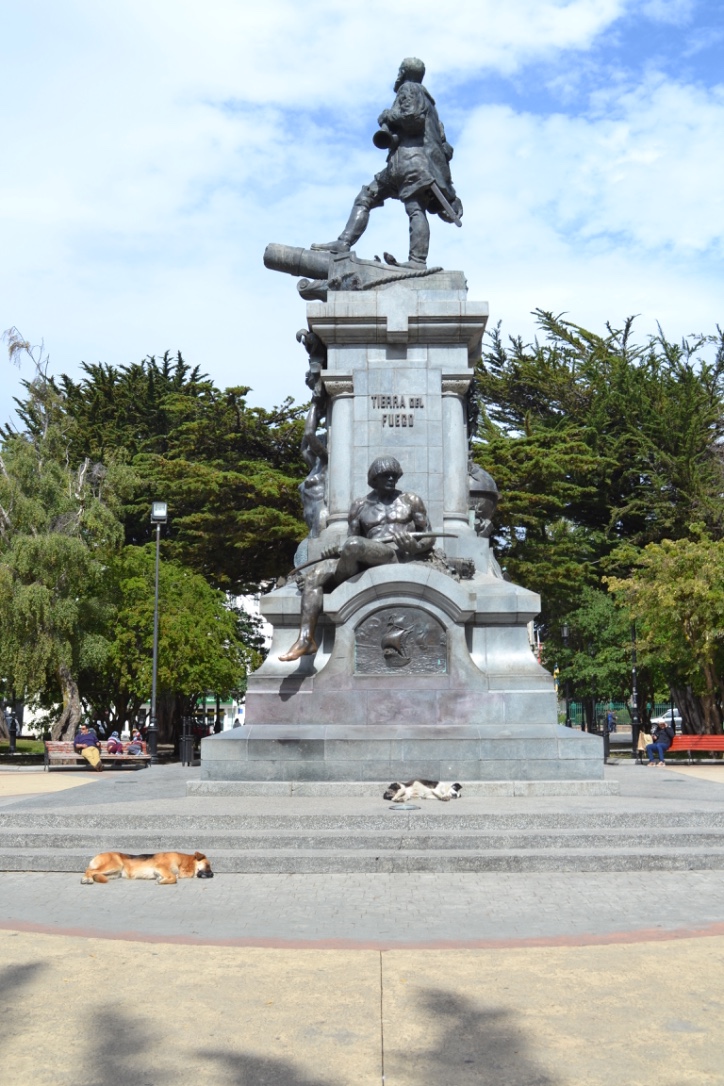 This is the main plaza or park in Punta Arenas and it's definitely worth a quick stop. In the center stands a memorial to Magellan. Apparently touching the toe of the statue will bring good luck or a guaranteed return visit to Punta Arenas! There are a number of vendors around the park where you can purchase souvenirs. There is also a booth for tourists with tons of information on activities in the area. That's how we found the Austral brewery tour!
7)Sky Bar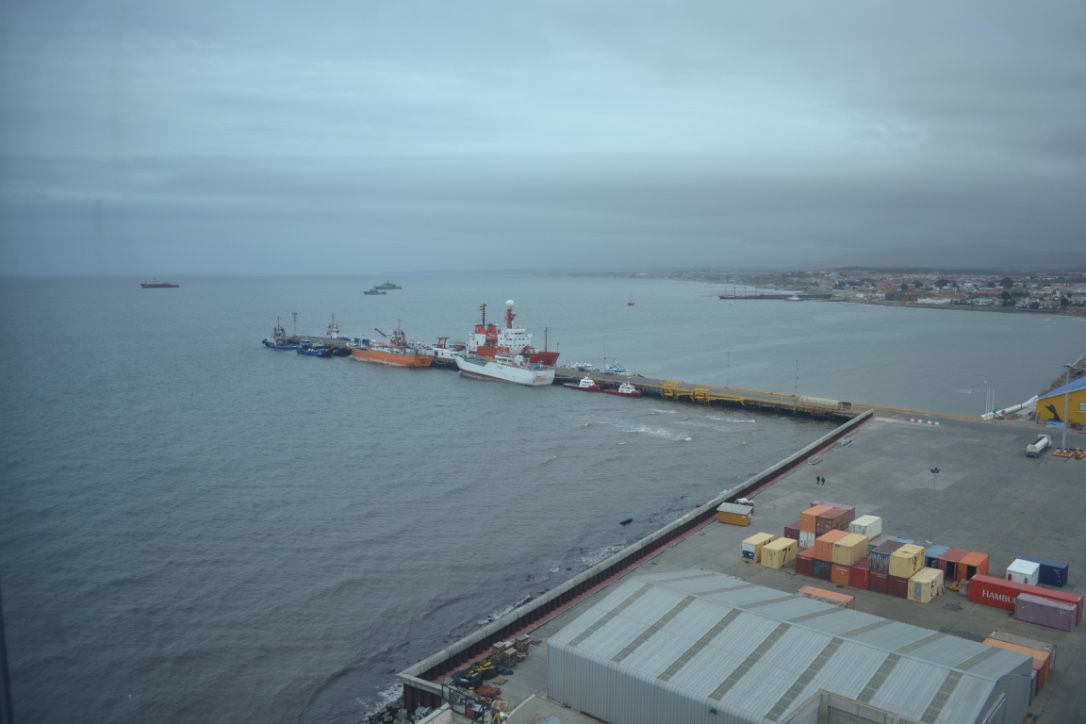 This last spot is another great place for a round of drinks. The bar is on the 11th floor of the Dreams Hotel/Casino so it has fantastic views over the Strait of Magellan. Watch the boats go by and try different varieties of the traditional Pisco Sour or local Austral beers.
Map