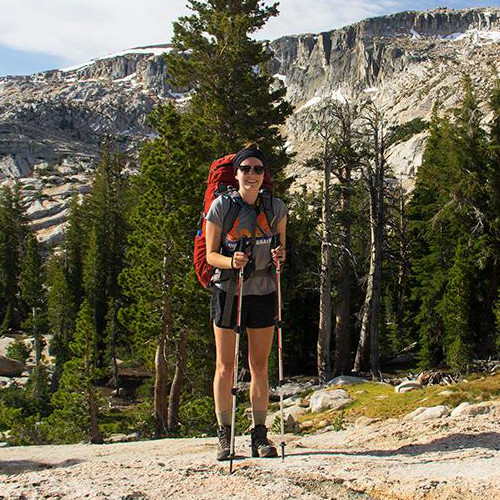 Hi! I'm Sarah Thomas, an aerospace engineer living in the Los Angeles area. When I'm not working I find time to plan my next backpacking trip, try new local hikes, or go to the beach.
I started this website to write about my backpacking and hiking trips. When I was planning for these trips I found that there wasn't a ton of useful information out there, and it definitely wasn't all in one place. I made this website to share all of the information I've come across on each of these trips, including the gear that's worked well for me.
I am constantly adding new trips to the website as well as keeping older ones up to date so they can remain relevant references. Accuracy and thoroughness of information is important to me so please don't hesitate to contact me with any questions or edits.
I have always had an interest in web design and the TRAILove project gave me a great opportunity to learn. I coded this website from scratch based on HTML, CSS, and design courses taught over at Team Treehouse.
E-mail me: sarah@trailove.com